Company history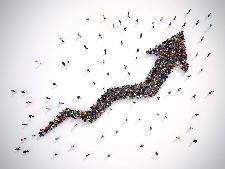 1999
Inauguration of CONZEPTplus as a business for the upcoming EXPO 2000 in Hanover. Providing sleeping facilities to fair guests is part of its vision. The domain www.conzeptplus.de comes to life.
2007
Complete renewal of the online booking portal for the private sector. It is one of the first online booking portals of its kind in Germany.
2008
Opening of the new office in Lutherstrasse 12, 30171 Hanover. CONZEPTplus' staff is expanded up to 7 employees.
2011
The treshold of 1.000 guests during one exhibition is exceeded several times a year. The booking procedures work automatically. Introduction of the new automatic short message service function for landlords.
2015
Integration of an own company app. Approximately 8000 guests have been using our agency service this year.



2016
Since August 2016 the messenger Telegram had been integrated into our online booking system. In addtion to the classical SMS service all messages are sent to all users automatically. Thanks to the modern times of media technology our booking portal has been connected to all worldwide renowned booking portals in order to reach the highest degree of occupancy for each property. And the story goes on. . .
2019
In order to process all enquiries of our clients in a proper way, we are always in search for private rooms, apartments and private houses in Hannover city or in the suburbs up to max 20 km.
print page