Book furbished apartments online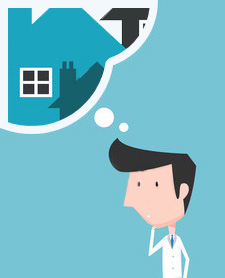 Object search
Use the search filters by clicking on the button "Detailed search", f. e. the distance to the city center, distance to the exhibition ground or to the next metro station. We try to give you maximum comfort and the highest quantity of information. Partly, you can enter the apartments virtually by watching the videos.
Registration
Your registration can also be done while booking. The invoice will be send to the data mentioned in your booking. Any data can be easily changed afterwards.
Online booking eith immediate confirmation
In case you would like to book up to 21 nights, you can see all objects online. All displayed objects are available for the selected period of time and can be booked from your computer.
Payment for houses/apartments/rooms
Concerning bookings for a short period of time, you can simply select the type of payment (bank account transfer, credit card payment or PayPal) If you book seven or less days before arrival, you can select between credit card payment and immediate bank account transfer via Western Union or MoneyGram.
Your account
Use your account after registration for admintering your data. In your account all important documents like invoices and object addresses are saved after a completed booking. Moreover, you can easily submit your final arrival time at any time.
print page